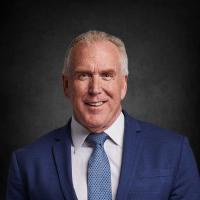 Clark J. Bolton
Clark Bolton brings unique insight and skills to his law practice. As a former whistle-blower himself, he has walked the walk. His experience as a whistle-blower, investigator, certified fraud examiner, and now an attorney, combine to provide a tremendous advantage for Morgan & Morgan clients.
Before joining Morgan & Morgan, Clark practiced whistle-blower law with James, Hoyer, Newcomer & Smiljanich, P.A., one of the most successful whistle-blower firms in the nation. After leaving James Hoyer, and before joining Morgan & Morgan, he had his own practice, Bolton Law, PLLC, where he effectively represented whistle-blowers.

In October 2007, Clark's initial experience with whistle blowing law began when his attorneys filed on his behalf a federal false claim act complaint in the Middle District of Florida. He eventually became one of four whistle-blowers in the successful $137.5 million health care fraud case that globally settled in 2012 between WellCare Health Plans of Tampa, Florida, and the United States Department of Justice. After resolution of that case, Clark enrolled in law school to build upon his career as a civil and criminal investigator. His intent was to use his law degree and prior experiences as a vehicle to combat fraud and to represent whistle-blowers.
Prior to law school, Clark had a three-decade-long distinguished career working in complex criminal and civil litigation as an investigator, investigative manager, and health care fraud consultant in both the public and private sectors. His broad investigative experience included serving for 7 years as a New York State Senior Investigator tasked with preparing the guilt phase in death penalty cases for trial, to managing national teams of health care and insurance fraud investigators for corporations in pursuit of civil recoveries. He holds professional certifications as a Certified Fraud Examiner (CFE) and Accredited Health Care Fraud Investigator (AHFI).
Also, Clark is a proud U.S. Army veteran of 10-years and initially served as an Airborne Infantry Pathfinder Sergeant in the United States and Europe and subsequently served in various special operations units in the Army Reserves in New York and Massachusetts. Since leaving the military, he has been committed to serving veterans– initially, as a peer-counselor in college at R.I.T. and later in law school as a volunteer mentor with the Hillsborough County Veterans' Treatment Court.
Clark is married and has two daughters. His hobbies are golf, working out, reading history, international travel, and spending quality time with his family.
Education
Rochester Institute of Technology - BS
Nelson Rockefeller School, SUNY Albany - MA
Western Michigan University-Thomas M. Cooley Law School