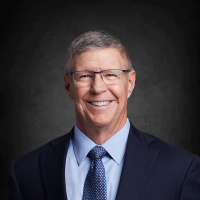 David Reign
David is the former Assistant Special Agent In Charge of the Tampa FBI Field office, with nearly 25 years of investigative experience. He has investigated and managed some of the FBI's most complex white collar crime cases, with an emphasis on health care fraud, public corruption and financial crimes.
David grew up in Miami, Florida and attended college at the University of Miami, where he graduated with honors. Prior to his employment at the FBI, David worked for eight years in the business world, where he developed skills in finance and management.
As Assistant Special Agent In Charge in Tampa, he was responsible for the criminal and administrative branches of the office and managed high-profile domestic and foreign terrorism matters.
While working with the FBI, David spoke to investigators, analysts and government attorneys internationally about mortgage and accounting fraud, healthcare fraud and drug interdiction programs. He briefed law enforcement officials at Scotland Yard and the City of London Police on economic crimes, and spoke in Lisbon, Portugal to a joint interagency task force focused on international drug trafficking.
As Deputy Chief of the Enron Task Force, he led a team of investigators and analysts in the successful investigation and prosecution of several executives of the Enron Corporation. He received the Attorney General's Award for Exceptional Service for his work on the Enron matter.
During his tenure in Tampa, David also planned and managed security matters for major events, including the 2012 Republican National Convention and the 2003 Super Bowl. David often briefed the Director of the FBI and the Attorney General on significant matters, and has testified in front of the Senate Select Committee on Intelligence.
memberships & honors
Attorney General's Award for Exceptional Service
prior experience
Assistant Special Agent, Tampa FBI
Deputy Chief, Enron Task Force