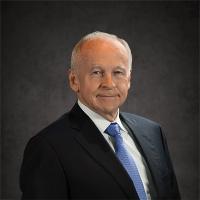 John A. Yanchunis
Born in Ohio and raised by parents who had served in the military, John earned a B.A. from the University of Florida followed by a law degree from the South Texas College of Law, where he graduated magna cum laude. Following graduation from law school, he clerked for two years with Judge Carl O. Bue, Jr., United States District Judge, Southern District of Texas.
John has been a trial lawyer for over 33 years and has handled a diverse range of complex litigation. His experience as a trial lawyer resulted in his retention as lead counsel for the insurance regulators in the state of Florida in their investigation of the insurance industry for price fixing, bid rigging and undisclosed compensation. The investigation and the litigation which was filed for the state of Florida led to the recovery of millions of dollars for consumers in the state of Florida, and a change in the manner in which insurance is sold in Florida and around the country.
For over almost two decades John has focused on consumer class action litigation and cases under the False Claims Act. His experience as a trial lawyer has resulted in his appointment to leadership roles in numerous class action cases around the country including two of the largest class action cases in the United States where he served as co-lead counsel (Fresco vs. Automotive Directions, Inc. and Fresco vs. R.L. Polk).
His experience and reputation led to his appointment by the Florida Supreme Court to the Florida Board of Bar Examiners where he currently serves as an Emeritus Member, and his election to the Board of Governors of The Florida Bar. He has also served on the Board of Directors of The Florida Bar Foundation. He received The Florida Bar Foundation's President's Award for his service to the Public and The Florida Bar.
education
South Texas College of Law, Juris Doctorate Magna Cum Laude
University of Florida, B.A. Political Science
memberships & honors
Florida Bar
Florida Board of Bar Examiners Emeritus Member
Florida Bar Board of Governors
National Board, Boy Scouts of America
Super Lawyers (6 years)
AV Preeminent Rating, Martindale-Hubbell
prior experience
Senior Partner, James, Hoyer, Newcome, Smiljanich, and Yanchunis, P.A. (1997-2011)
President, West Central Florida Council, BSA (2004-2006)