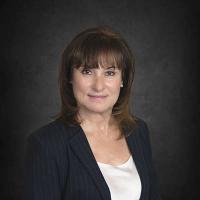 Teresa DuBuisson-Mai
Teresa (Teri) DuBuisson-Mai was born in San Antonio, Texas and raised in Houston, Texas. She began her legal career as a legal assistant while attending St. Edward's University where she graduated Summa Cum Laude with a Bachelor's Degree in Psychology. She continued working as a legal assistant while raising her daughter. Ms. Mai made the decision to continue her education and pursue a Juris Doctor at the suggestion of her daughter who was then a first-year law student.
During law school, Ms. Mai participated in the work-study program, volunteered at Jacksonville Area Legal Aid, completed an externship at Florida Department of Environmental Protection and was an active member of the Women Law Students Association. She graduated from Florida Coastal School of Law with Pro Bono Honors in 2014. Ms. Mai is admitted to practice law in the State of Florida. Ms. Mai began her practice of law in the area of Estate Planning, Probate and Business Law. She expanded her areas of practice to include personal injury when she joined a personal injury law firm and then transitioned into solo practice, during which time she added e-discovery to her skill set. Ms. Mai is now working in the Complex Litigation Group in the Jacksonville office of Morgan & Morgan where she focuses on the national opioid litigation.
In addition to practicing law, Ms. Mai has served on the Boards of Directors for The Lakewood Community, the Networth Chapter of BNI, and the Jacksonville Corvette Club. On many weekends, she can be found at cruise-ins, car shows, or cars and coffee as a member of the Jacksonville Corvette Club. Ms. Mai is also an active member of St. John's Episcopal Cathedral.
education
Florida Coastal School of Law, Juris Doctor, 2014
St. Edward's University, B.A., 1993